It doesn't matter if you're south or north, I'll be in your neighbourhood. Greedy gal that I am, I've agreed to participate in two different literary festivals in one very busy (for me) weekend!  First up is the Addi Road Writers Festival on Saturday the 20th of May.  At 11:15am I'll be part of a panel moderated by the wonderful Michaela Kalowski on the boundaries of art and
motherhood, built around Edwina Preston's novel Bad Art Mother with Edwina and Gillian Swain.  At 245 I'll be moderating a session on the 'literary arts of oppression and transcendence' with Alan Fyfe, author of T, and DG Lloyd, author of Alive in Dubbo.  Tickets are only $25 for the whole day of fantastic events and all proceeds go to Addi Road Food Relief.  You can watch a recording of this fabulous session: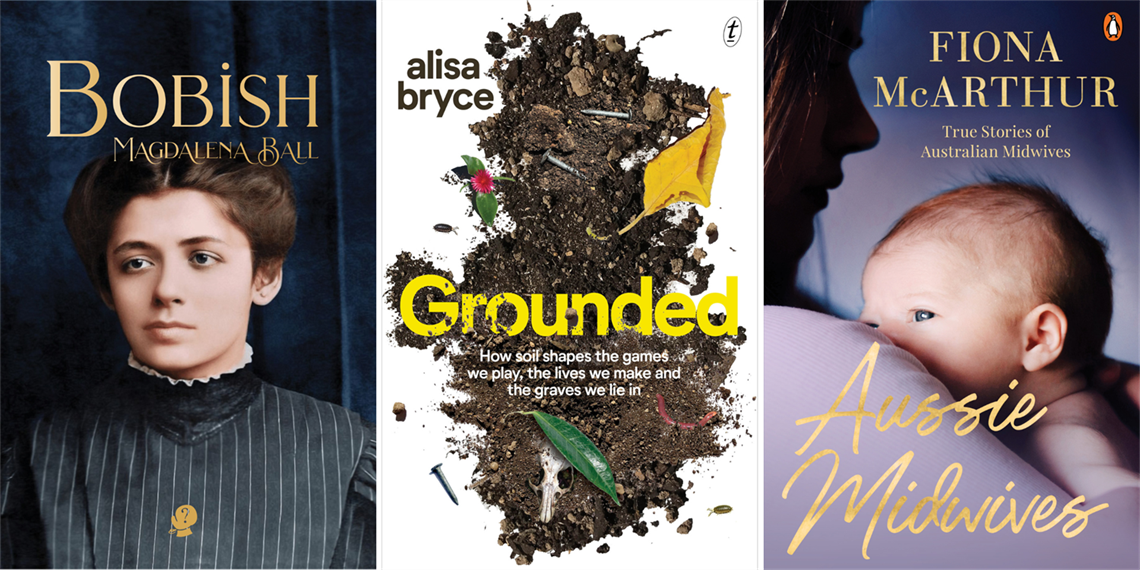 If you're in Newcastle or Lake Macquarie, you can come join me on Sunday the 21st of May  at the Lake Macquarie Write Here festival in Belmont where I'll be talking with Alisa Bryce and Fiona McArthur about their new nonfiction books Grounded and Aussie Midwives, and the art of nonfiction. Alisa is a soil scientist and Fiona a midwife and the author of a lot of fictional books (often with a medical theme) and I think we'll have a lot of fun exploring our very different nonfictional genres and ways of approaching research and communication.  The event requires only a gold coin donation so you can attend for a $1 – that's Belmont Library, ngarrabangba, 19 Ernest Street, Belmont.