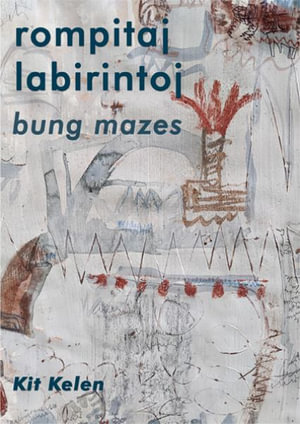 I'll be part of the launch team for Kit Kelen's new bilingual (Esperanto/English) poetry collection and painting exhibition November 27th at the Shop Gallery in Glebe, 112 Glebe Point Road at 2pm.
Rompitaj Labirintoj / Bung Mazes brings word and image together, in an abstract meditation on the situation of refugees in the world today.
A bung maze is what the asylum seeker must negotiate in order to find a new home in an unknown place. These pictures and poems offer a largely abstract meditation on the situation of the refugee.
The book will be launched in English by Jonathan Shaw
and in Esperanto by Jonathan Cooper
Readings by the author in Esperanto and English
M/C for the event – Richard James Allen
My job is to conduct a roaming/creative conversation throughout (you'll have to come along to see what kinds of surprise questions I will be coming up with to keep things interesting!).  Kit and friends will be making music to accompany the proceedings. I don't plan on singing at this stage but you never know.